Mothers have the amazing ability to grow, birth and nurture their babies. By educating yourself during pregnancy, taking care of your body and creating a supportive environment in which to give birth, you and your partner can make this a positive and memorable experience.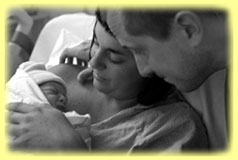 Photo by Amy Fink of Belliveau Photography
I offer labor support, breastfeeding consultations and classes, childbirth education, prenatal yoga classes, and infant massage instruction to new parents in and around Ventura County.
~
Weekly breastfeeding support group Fridays at the Camarillo Yoga Center from 1:15pm - 2:45pm. Class is drop-in, no need to sign up. Mothers and babies welcome. Free to attend, suggested donation of $5 to $10. Facilitated by Tara Stivers, IBCLC, CD(DONA), ICCE.